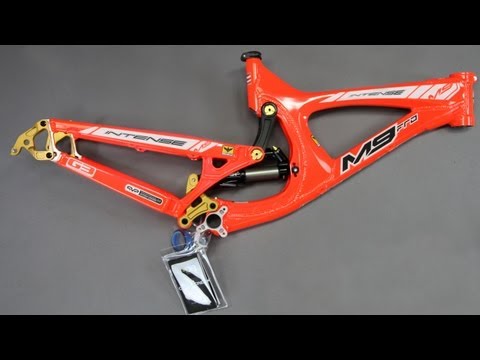 Sick Lines mag got a preview of the new limited edition M9 with Carbon Linkage, in Fluorescent Red!
The frame comes with a compression molded carbon fiber upper link.
Intense released their gold bling kit awhile ago that includes everything you need to put the gold touches on an M9.  This limited edition M9 has it already installed.
(Via [...]