It seems like a while ago since the last race in the Enduro world series so it is fair to say that everyone was excited to get back between the tape and go racing again. Valberg, the venue for round 7 is situated in the southern alps just an hour and a half drive up the valley from Nice, France.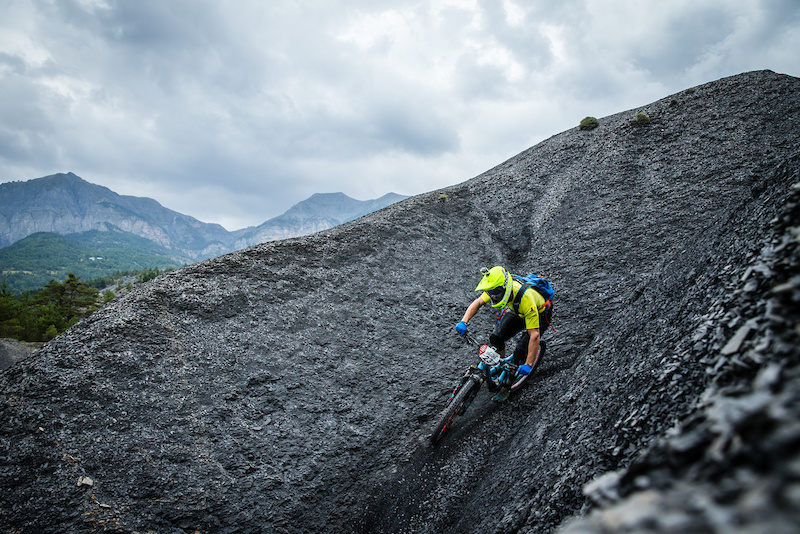 After the first day of practice, all of the riders came back with big smiles on their faces after realizing what amazing trails they were going to be racing on. Even after the big liaison up to stage three, where everyone was greeted with amazing views at the top and a great 15-minute trail to the bottom of the valley, everyone quickly forgot about the climb up.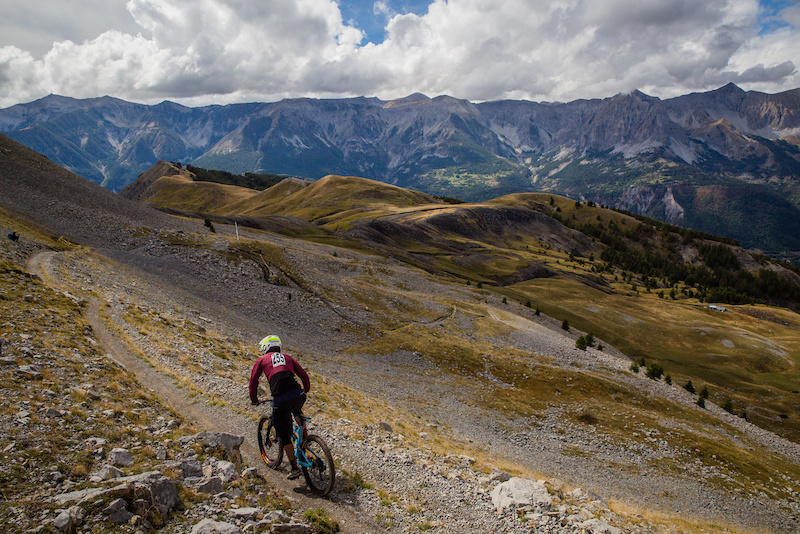 For the last day of practice, the clouds came rolling in with some heavy rain making the trails very tricky, much to Gary and Robin's delight. But due to the bad weather, the race organizers decided to cancel the prolog and removed stage two from the race. This was a really good move as riders would have quickly gotten cold and struggled to even finish the race if the conditions would have remained as it was on Friday.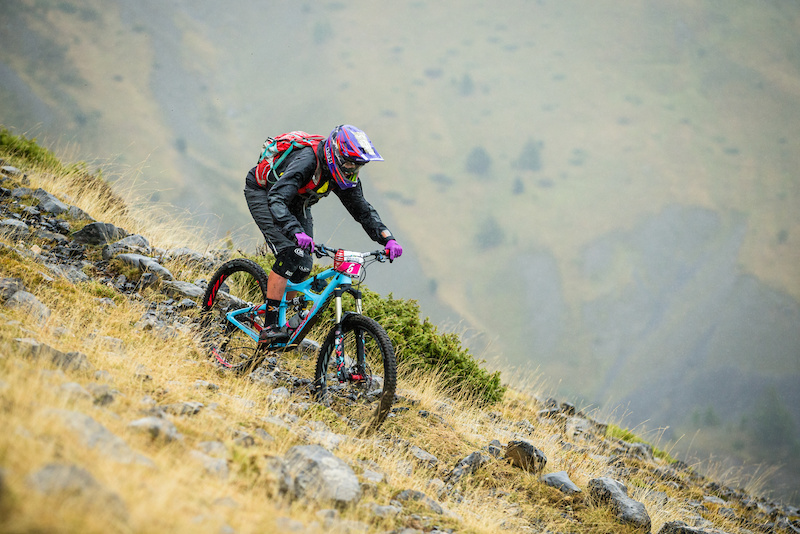 With practice all wrapped up and a night with no sleep for our mechanics everything was in place for two days of racing.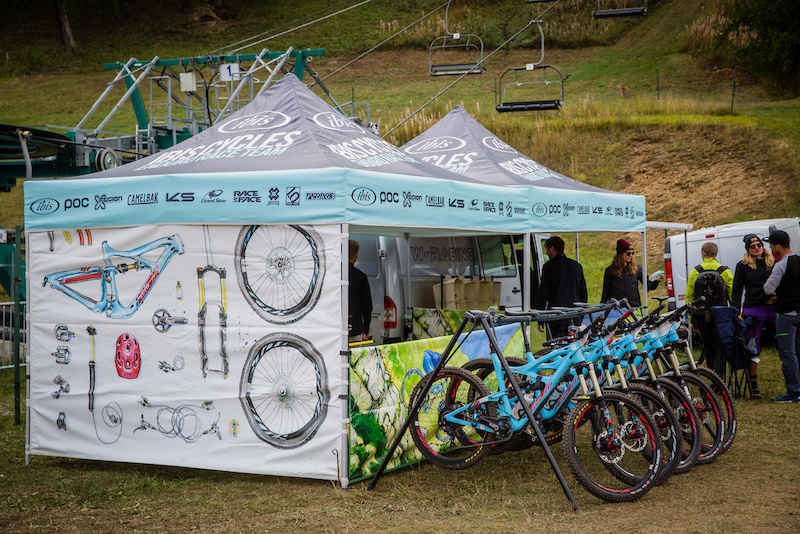 First one on the course was our Chilean U21 rider Pedro Burns "AKA" Batman who was maybe not feeling completely at home in the slippery European conditions but he managed to pull off an amazing ride to finish 9th overall against all the fast french riders.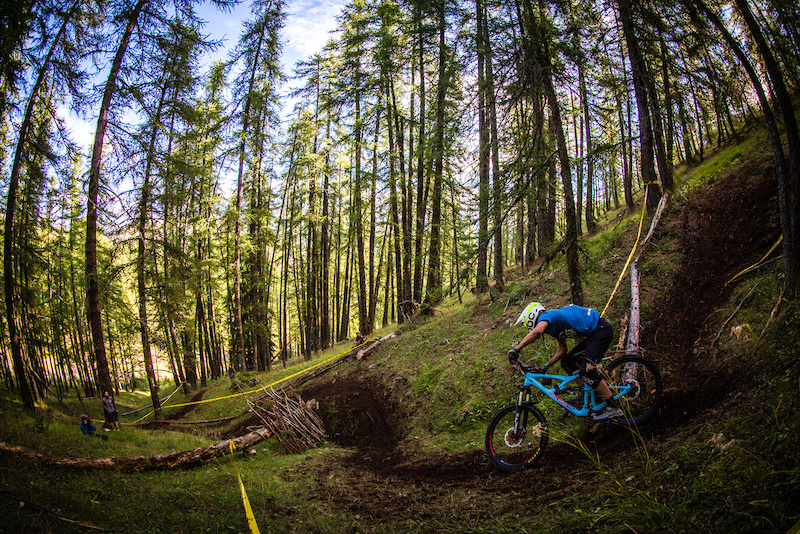 "I felt great racing in France, the bike was working great and the atmosphere on race day was amazing with all of the people. I hope I can improve a bit for Finale Ligure and end my season well". - Pedro Burns
The result also moved him up a spot in the overall series to 4th overall so he should be happy with his weekend.
Next on course for the team was the flying Scotsman Gary Forrest who had been looking really comfortable in the wet conditions during practice. The stages of day one were very long which was maybe more than what Gary's back could handle at race pace but with a good day two, he managed to pull a lot of time back and finished up in a respectable 46th overall.
"The trails were so much fun this weekend. Just a bit gutted it was not still raining on the race days as I put mud tires on for day one which was a bad move as the trails had dried out loads and ended up overcooking a few turns. Overall I was happy with my riding and really felt up to pace in practice and simply enjoyed it." - Gary Forrest
Gary is also the rider featured in this weekend's race video getting a bit of insight into his approach and what he has been through the last year:
Race weekend in Valberg with Gary Forrest by NiklasWallnerphotography
Carolin Gehrig was riding really well with the positive smile she always keeps on her face and was even more pleased with the trails drying out on race day. Struggling a bit to find her rhythm in the race she still pulled off a great 7th place finish and sent the final jumps to please the crowds.
"The race in Valberg was one I looked forward to the most. The trails in the area are familiar to me since we rode through it with Trans-Provence earlier this year and I absolutely love the technical and fast alpine trails. My race didn't really go to plan, I had a hard time to find my race speed and made a lot of mistakes. The wet roots caught me out more than once and I lost a bit of self-confidence on them which is not what makes you go fast. Nevertheless, I enjoyed the amazing trails and the great atmosphere in France. Upwards and onwards to Finale now! I'm excited for the season finale in two weeks, before that I'll be charging batteries with some beach time and gelato and I'll be ready to rumble come race day." - Caro
Anita was looking set for another podium after day one of racing but with a costly detour into the bushes early on stage seven she slipped back to fourth only 2 seconds back from the podium but scoring valuable points and keeping her third in the overall series.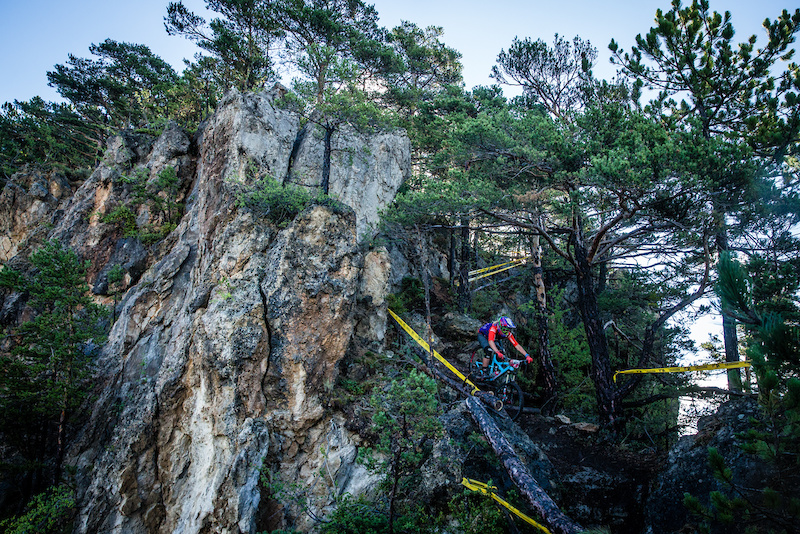 "Long physical descents are what I love most and where I can perform my best. So I knew that I had all that was needed for this race and I set my goals high. I had a great first day of racing with 3rd place finishes in every single stage. Whereas the infamous "grey earth" stage was my favorite of the weekend, the fast ravines are just from another world and the crowds were amazing. A big unplanned encounter with some bushes made me lose a lot of time which I couldn't make up for on the last stage, although I put everything I had on the line. 3 seconds off of the podium is painful but makes me even hungrier to attack again in Finale Ligure." - Anita
Robin Wallner was riding really good in practice and on a bit of a high after his performance in Whistler. After day one he stormed into 13th with some top ten stages and was looking good until he had a mechanical on stage 6 which was costly and crashed on the last stage trying to make up time but pulled off a spectacular 17th in the overall in the end and held onto 12th in the series.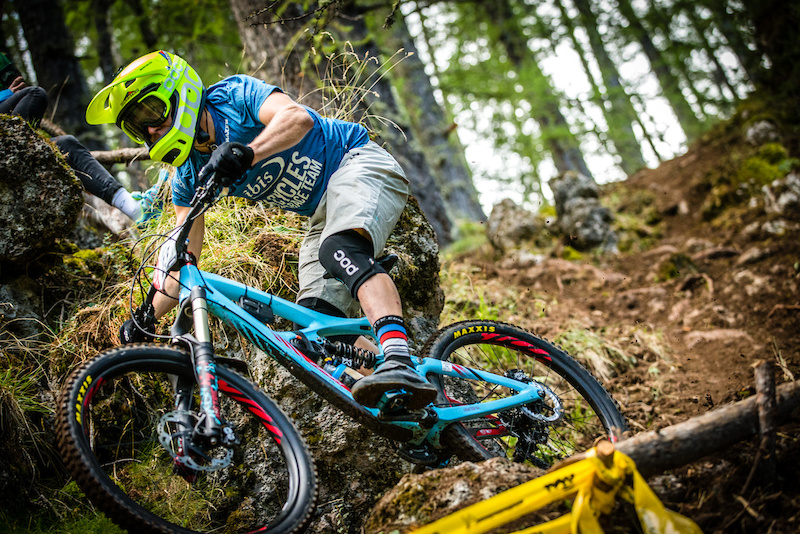 "I had such a good time racing in Valberg so I was quite bummed not being able to keep it together on race days. I feel like I've got the formula one mechanic skills required for enduro racing now sorting my bike out after stage 6 where I had to cut my chain down, straighten my front disc up in order to have some front brake and just made it up to stage 7 on time so that was probably my best performance of the weekend, haha. I feel like my riding is good, my bike is good and i am looking forward to the last round of the year in Italy, now to bring it home." - Robin Wallner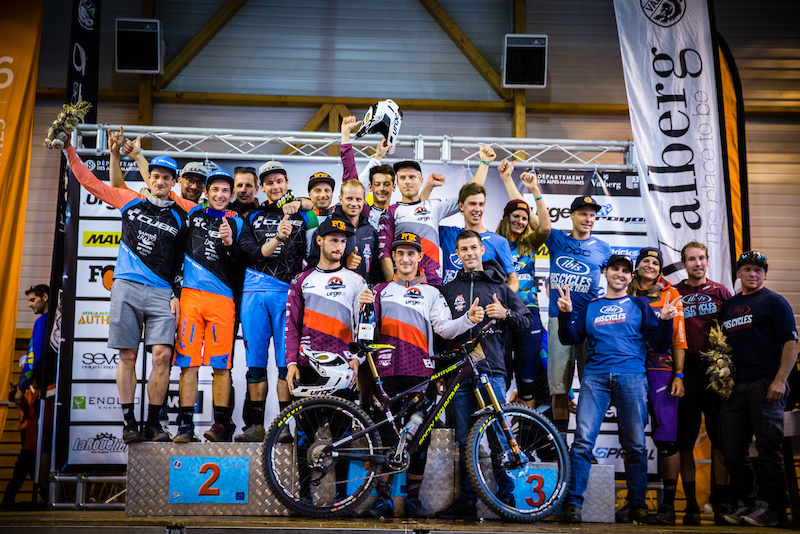 With another solid weekend where everyone finished in one piece, we also found out that we got another team podium with a 3rd on the weekend which strengthened our 2nd place in the overall team standings.
We would like to send a huge thank you to our trusty mechanic for the last two years Jake Law since this was his last round with the team. Good luck in your future ventures and whatever is next Jake we have all appreciated your hard work.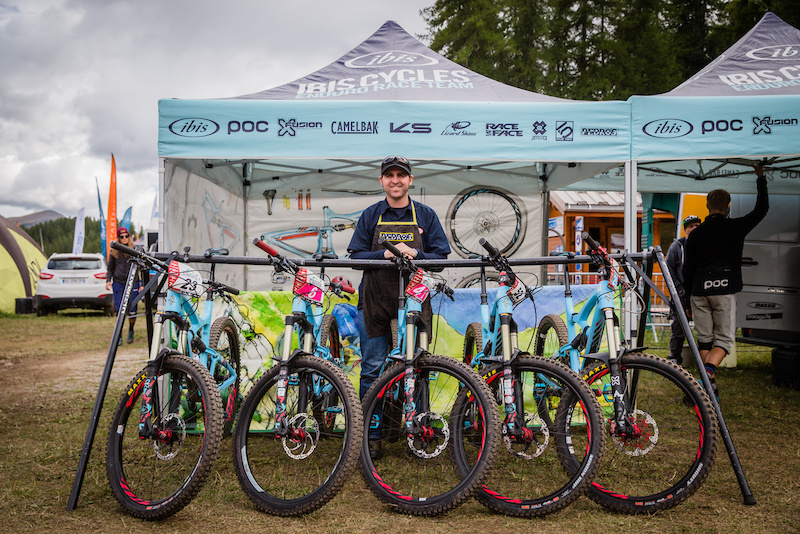 Now we are really looking forward to the last round of the year in Finale and ending the season on a high.
---